OPTICAL FLEXIBLE FIBERSCOPE PRO
(code FIB IEA 000209)

VIDEO FLEXIBLE FIBERSCOPE PRO
(code FIB IEA 000582)
High quality industrial flexible fiberscope, available in optical or video-optical version; both versions has focus regulation. The led luminous intensity, in outfit, can be regulated, the small lithium battery guarantees a long working duration.
The video version foresees an high resolution colour microcamera with USB2 interface, while the
VIDEO VIEW light
software (in outfit) allows to see, save, compare and archive the images in PAL full format (768x576) further the possibility of filming.
TECHNICAL FEAUTURE
Probe length: 1000 mm
External diameter: 8 mm
Visual angle: 55°
Articulation angle: +/- 120°
Articulations: 4 ways
Covering with inox steel sheathing
Besides the video standard version (code FIB IEA 000582), a practice and robust case "in printed aluminium" able to include and feed autonomously the complete set with fiberscope is now available.
Very compact, equipped with easily transportable trolley "which disappears", the Carrying Case Station ENDO is arranged to be operating in less than two minutes.
The space of the carrying case has been optimized to contain, besides the set (battery, battery-charger, etc) also a laptop.
The big autonomy of the battery guarantees more than four hours of consecutive work, while the reload can be made also during the use.
A lightning constant pilot light informs the operator when the battery gets down under the 20% of its autonomy.
OPTIONAL
Light generator 230V with lamp 15V 150W with possibility to regulate the luminous power at continued scale, complete of dichroic filters.
Light guide - optical fiber 1800 mm.
Case.
External USB2.0 interface complete VIDEO VIEW light software of acquiring, comparison and archiving of image, included the possibility of filming (code USB 10356).
Light generator
(code GEN 10243)

USB interface with software
(code USB 10356)
SUITCASES (notebook not included)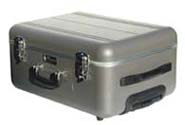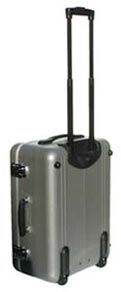 Trolley (17" notebook maximum can find space)
Size: 400 x 500 x 250 mm
with power supply
Weight (without notebook): 7.5Kg
code: VAL AMA 0005502
without power supply
Weight (without notebook): 6.3Kg
code: VAL AMA 0005512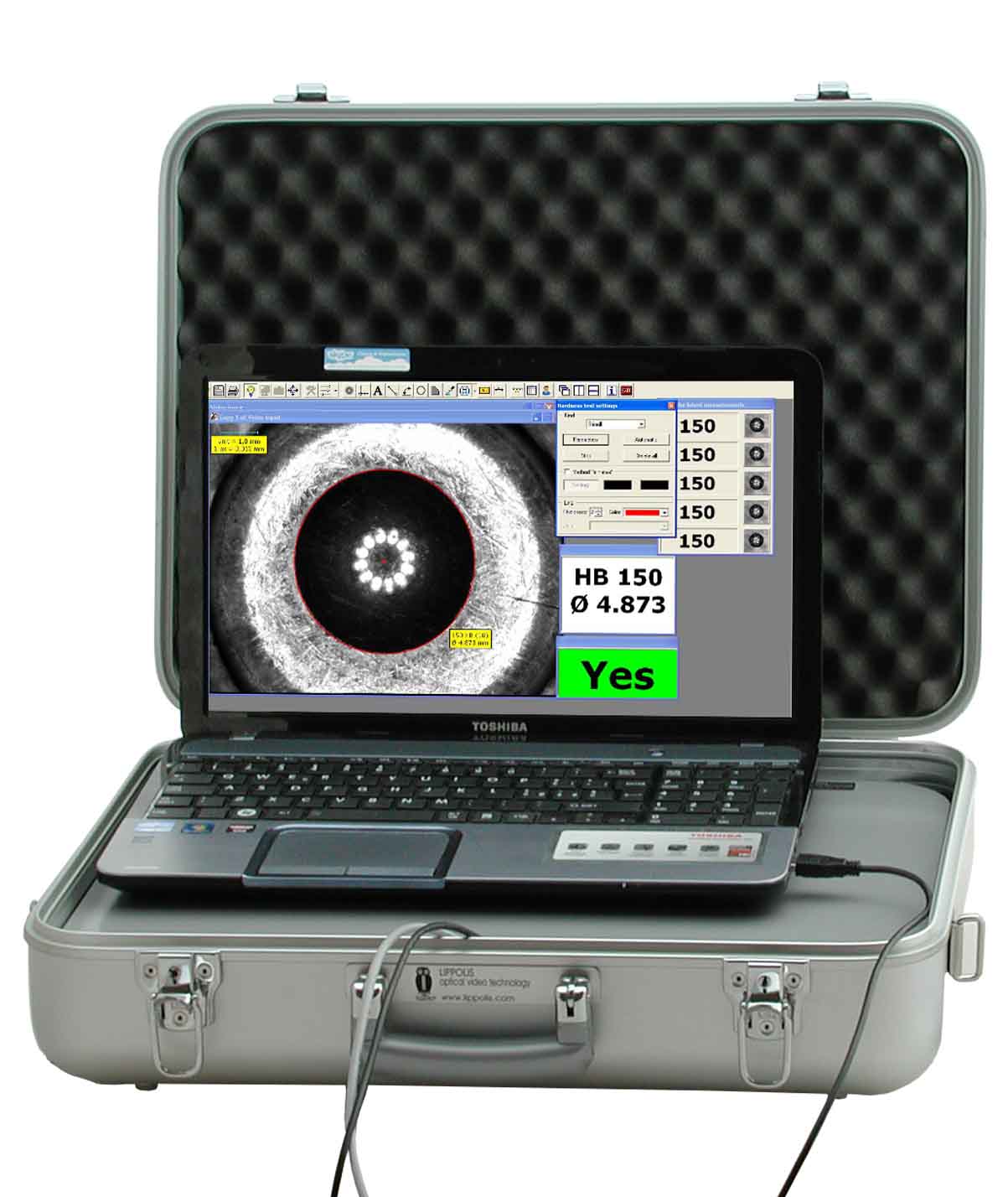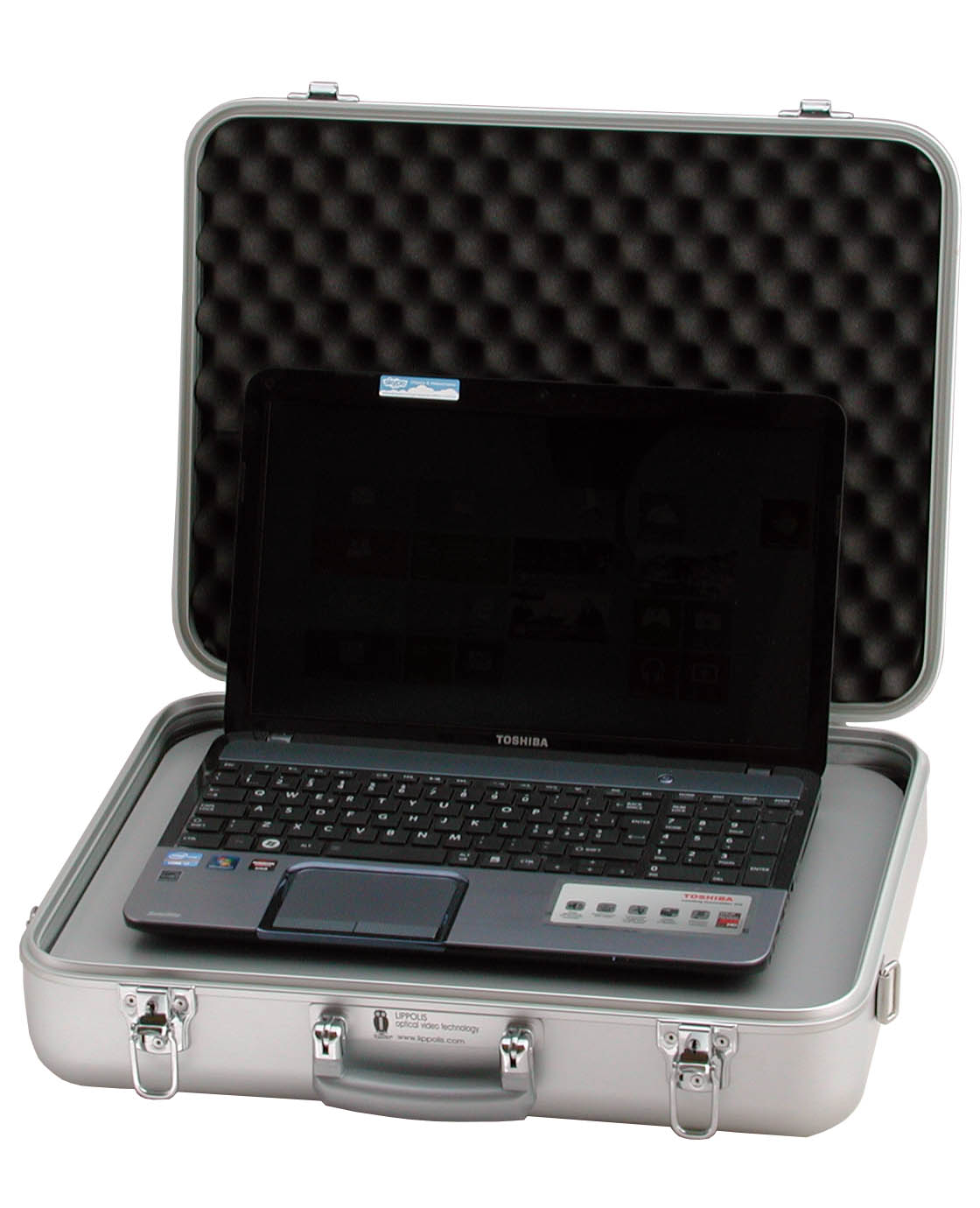 Suitcase (17" notebook maximum can find space)
Size: 400 x 500 x 150 mm
With power supply
Weight (without notebook): 5Kg
code: VAL AMA 000555
Without power supply
Weight (without notebook): 4Kg
code: VAL AMA 000556