VIDEO MICRO CHECK (VMC)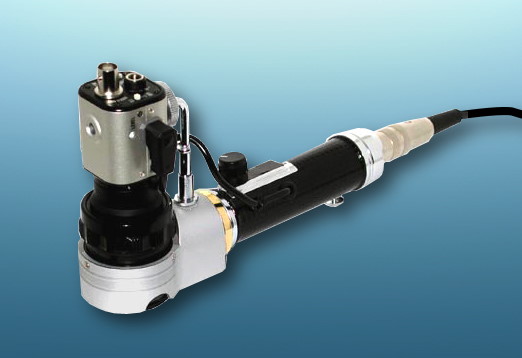 The VMC is a professional video device with interchangeable objectives having magnetic connection; it has been designed to meet with the growing need of dermatologists to have a small video magnifier, practical and handy, easy to be carried, not so expensive but able to provide images of quality if connected to a PC or to one's own laptop. It basically consists of an high-quality video-optical system, with micrometrical focusing and a practical handle in which an adjustable cold light lighting source is placed.
A wide range of objectives purposely studied for dermatology, trichology and a special series for capillaroscopy are available, so that the VMC becomes starting base for the different applications. The VMC-DERMA's objectives in outfit are the 20X and the 50X, in whose support base there is a glass lens with an engraved scale with decimal divisions scale which, if necessary, can be replaced with a lens in neutral glass; while the VMC-TRICO's objectives are the 90X and the 200X.
The VMC system is supplied in a "Power Carrying Case" where there is also a battery with battery-charger which ensure a working autonomy of eight hours. The connection to a PC or laptop is very easy because is made through USB cable; the Video View Basic software (in English, Italian, French, German or Spanish language) for the acquisition, measurement, comparison and storing of the images complete the outfit of the system.
Thanks to a database, Global Medical Data, it is possible to manage a very detailed patient card index in a easy and fast way.
The capture of the pictures during the use of the VMC can take place directly by software, by a key of the keyboard, or just by a dedicated foot switch connectable to the "Power Carrying Case".