USB MACRO MEASURE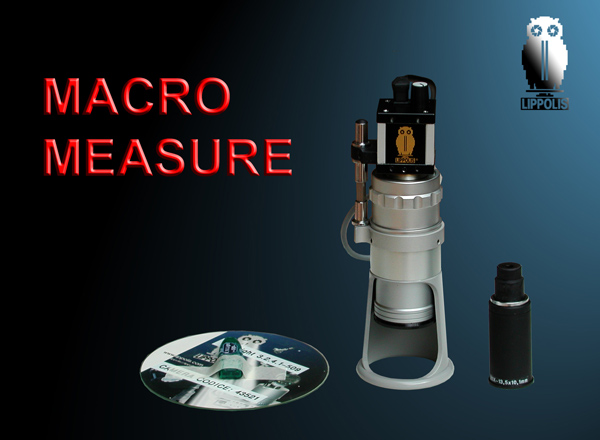 The new USB Macro Measure is a strong quality portable video microscope, completely in aluminium, equipped of a 1.3Mpx USB camera suitable for the all sorts of uses and particularly useful in the quick control of the industrial production.
It can perform 10-20-30-75-90X of magnification (measurement field varies according to the objective chosen). The optics are interchangeable with magnetic connection system, the calibration is automatic with calibrated scale provided.
A practical focus ring guarantees sharp and quick images, while the illumination is supplied by an high intensity adjustable annular light.
The endowment Video View Light software allows smoother images with the possibility of capture, comparation, store, linear measurements of the images and films recording with good quality.
The new USB Macro Measure system is the most high-performance in our "range" of products for quality/price ratio!
USB Camera
| | |
| --- | --- |
| Image sensor | 1/3" |
| Sync. system | internal (progressive scan) |
| CCD size | 1.3 Mega pixels |
| Output format | Y800, RGB24, RGB32 |
| interface | USB 2.0 |
System requirements for proper software running:
Operative system
Windows 10 Pro (32 or 64 bit)
CPU
Intel Core iX or equivalent
RAM memory
4 GB (recommended 8 GB)
Video card
1 GB
Disk space
100 MB
Input ports
1 USB 2.0 for video input
1 USB 2.0 for the software hardware key
LENSES
Interchangeable
objectives with
magnetic mount




Magnification

(referred to a
15" monitor)
Field of view


Code
10X
23 x 17 mm
UMM-OBJ-010
20X
11 x 6 mm
UMM-OBJ-020
30X
7.5 x 4 mm
UMM-OBJ-030
75X
3 x 2 mm
UMM-OBJ-075
90X
2.5 x 1.5 mm
UMM-OBJ-090
Other magnifications available on request
APPLICATION EXAMPLES
Eye of a needle
Mag.
Field
of view
Mini bulb
1:1
10X

23 x 17
mm
20X

11 x 6
mm
30X

7.5 x 4
mm
75X

3 x 2
mm
USB MACRO MEASURE STANDARD VERSION
Kit Contents:
- USB Microcamera 1.3 Megapixel
- Video View Light software
- High intensity annular light with dimmer
- Calibration scale
- 2 m USB cable (Type A / 4 pin)

1 objective of your choice between 20-30X
code UMM 104092
1 objective of your choice between 10-75-90X
code UMM 104102
Stand with ROLLS
(for inspection also of curved surfaces or cylinders)
| | | |
| --- | --- | --- |
| | | |
| Stand with rolls | | Rotary-magnetic system |
Normal rolls
1 objective of your choice between 20-30X
code UMM 104093
1 objective of your choice between 10-75-90X
code UMM 104103
Magnetic rolls
1 objective of your choice between 20-30X
code UMM 104094
1 objective of your choice between 10-75-90X
code UMM 104104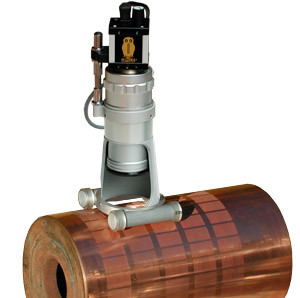 With measuring software Video View basic
No rolls (normal stand)
1 objective of your choice between 20-30X
code UMM 104095
1 objective of your choice between 10-75-90X
code UMM 104105
Normal rolls
1 objective of your choice between 20-30X
code UMM 104096
1 objective of your choice between 10-75-90X
code UMM 104106
Magnetic rolls
1 objective of your choice between 20-30X
code UMM 104097
1 objective of your choice between 10-75-90X
code UMM 104107